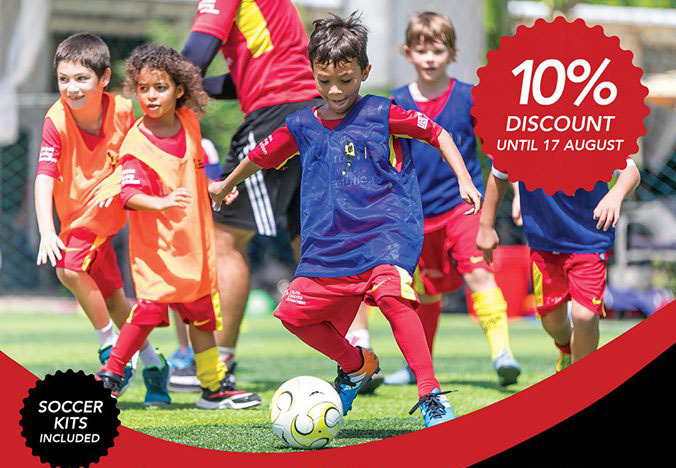 Our new soccer coaching term ⚽️ starts Tuesday 13 August at DIB Club, and we are offering anyone who registers their children for a full term (16 sessions) by Saturday 17 August 10% OFF the price!! 💥
💥 Mini Kickers (2-4 years) – Only $119
💥 The Other Foot (5-9 years) – Only $134
💥 The Other Foot (10-15 years) – Only $134
All prices include an official Elite Soccer Coaching ⚽️ soccer kit!!
And don't forget we also offer anyone registering for two weekly sessions the second session for HALF PRICE!! 💥
Contact us today for more information, or to register your child, and check out the link below for our full term schedule.