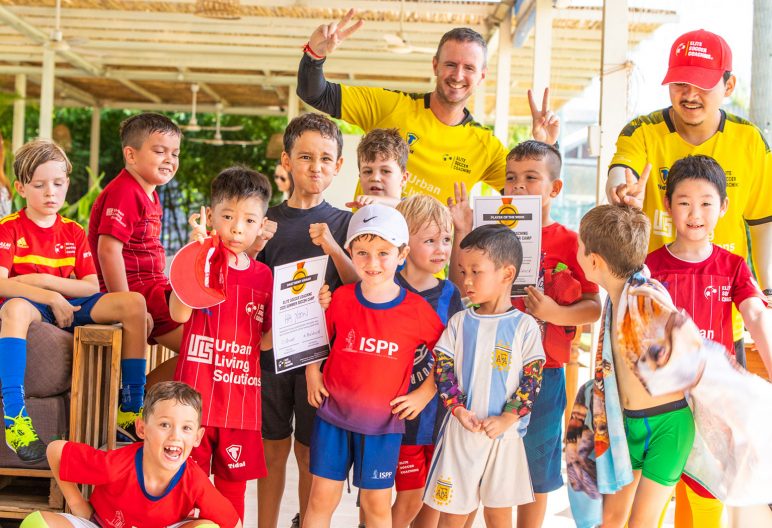 Holiday Courses
2020 WINTER SOCCER CAMP – COMING SOON!!
It's back!! Yes, we're planning to run our Winter Soccer Camp again, where every week day is packed with great games and football fun for boys and girls aged 2-15 years old.
Our venue is yet to be confirmed, as are the dates, but we hope to run camp for three weeks, starting mid-December 2020.
Get in touch via our online booking form, Messenger, email us at bookings.cambodia@elitesoccer-coaching.com, or call us on 077 751 402 for more information or to pre-book you place today!
All kids participating MUST have:
appropriate footwear and clothing for soccer
a water bottle with water
a snack
sunscreen and hat