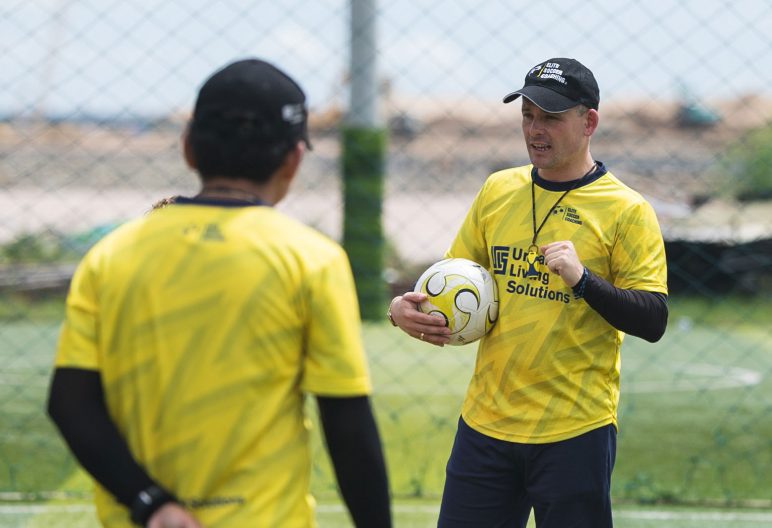 School Coaching
Since 2013, Elite Soccer Coaching has been providing International Schools around Phnom Penh professional, first class soccer and sports coaching for boys and girls of all ages.
Our fully qualified and licensed coaches are experienced in delivering coaching sessions tailored for various age groups and experience levels, maintaining a high level of enthusiasm and enjoyment for all students, and creating fun game-based exercises that the kids love.
Many of the students at the schools we work with enjoy the sessions so much that they also enrol in our weekday and weekend soccer coaching classes at DIB Club, Koh Pich.
Fully qualified, professional coaches, who have passed a full background check, and are first aid trained, deliver all Elite Soccer Coaching sessions.
And we don't only provide soccer coaching sessions. Our coaches are experienced in multi-sports programmes including basketball, volleyball, dodgeball, badminton, and more.
Contact us today to receive our schools sports coaching brochure,
or request a meeting with our schools programme manager!