Meet our team of soccer coaches, who deliver all of our soccer sessions across Phnom Penh!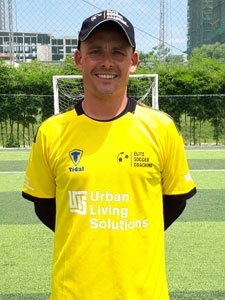 Nicky Baldock
Nick started youth coaching in 2011 and qualified as an FA level 1 coach in 2012. He has coached in the US at International schools and at FC Dallas. He is currently the International School Programme Manager for Elite Soccer Coaching, and a coach at Preah Khan Reach Svay Rieng FC football school.
Position: General Manager
Qualifications: FA Level 2 / US E License
Age: 40 years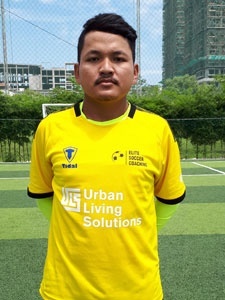 Ney Bunsopheaktra
Coach at Elite Soccer Coaching, Sopheaktra has previously coached a semi-professional Futsal team and developed players aged 13 and over since 2016. Currently he is a soccer coach at Preah Khan Reach Svay Rieng FC Football School.
Position: Soccer Coach
Qualifications: Fifa Futsal Coach Educator / AFC Futsal Level 1
Age: 26 years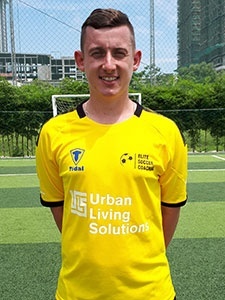 Christopher Grant
Founder of Elite Soccer Coaching, Christopher has been a professional soccer coach since 2005. Previously an Academy Head Coach at four professional football clubs, and currently General Manager of Preah Khan Reach Svay Rieng FC in Cambodia.
Position: Founder & Managing Director
Qualifications: AFC 'B' Licence
Age: 35 years