Meet our team of soccer coaches, who deliver all of our soccer sessions across Phnom Penh!
John McFarlane
John started youth coaching in 2009, gaining an SFA Level 01. He is currently the General Manager for Elite Soccer Coaching, as well as working for  Preah Khan Reach Svay Rieng FC.
Position: General Manager / Head Coach
Qualifications: SFA Level 01 / USC Foundations of Football, Sports Phycology, Creating Talent / IPSO Recruitment Scouting
Age: 43 years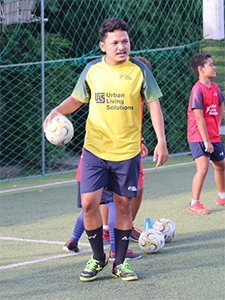 Ney Bunsopheaktra
Coach at Elite Soccer Coaching, Sopheaktra has previously coached a semi-professional Futsal team and developed players aged 13 and over since 2016.
Position: Soccer Coach
Qualifications: Fifa Futsal Coach Educator / AFC Futsal Level 1
Age: 27 years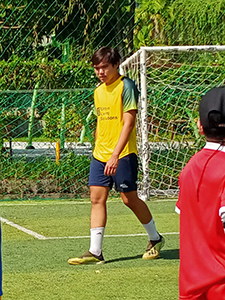 Thomas Sin
Joining Elite Soccer Coaching at the start of 2022, Thomas is a young talented coach with previous playing and coaching experience in the USA.
Position: Soccer Coach
Qualifications: USC Foundations of Football
Age: 24 years