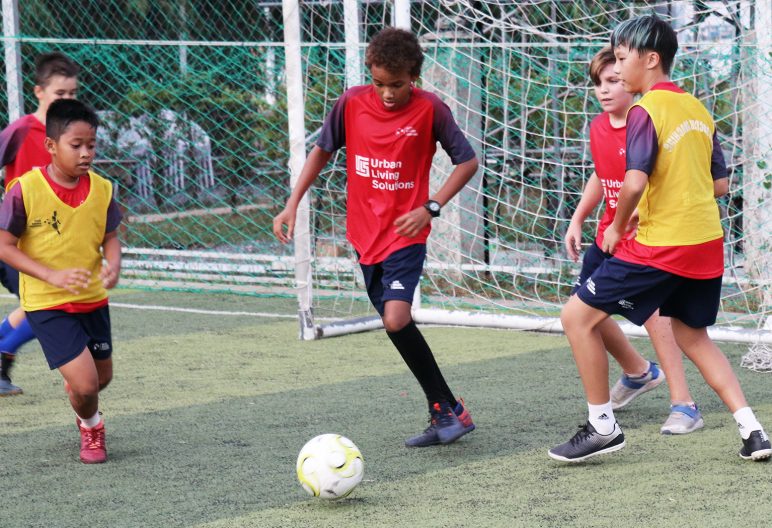 Soccer School (11-14 years)
For advanced players ready for advanced training, and to join our Elite Team, we'll coach a variety of game aspects, from defending to attacking, and individual skills to working as a team. Sessions are energetic and highly focussed, allowing each player to hone their skills and excel in their position!!
There are a number of ways you can connect with us at Elite Soccer Coaching Cambodia.
To talk to us in person please contact us by telephone: +855 (0)17 770 014
You can also send us an email and we will get back to you as soon as possible.
For direct messaging conversation please use Telegram to contact us.
And please don't forget to follow us on Social Media to enjoy all the football fun, activities and events we have: